Even though Jillian had no idea of what was going on, we sure loved it.
Easter dresses are adorable (I could've easily gotten her five), but really impractical. It was pretty tricky to hold her during church today- way too much floof. But did she look cute!
During the Easter egg hunt she looked pretty clueless, but was happy once she figured out she could shake the eggs and it would rattle. Who came up with the idea for egg hunts anyway??
She petered out after about 4 eggs. Those little chunky legs can only go so far before getting exhausted, and she was breaking in new shoes after all.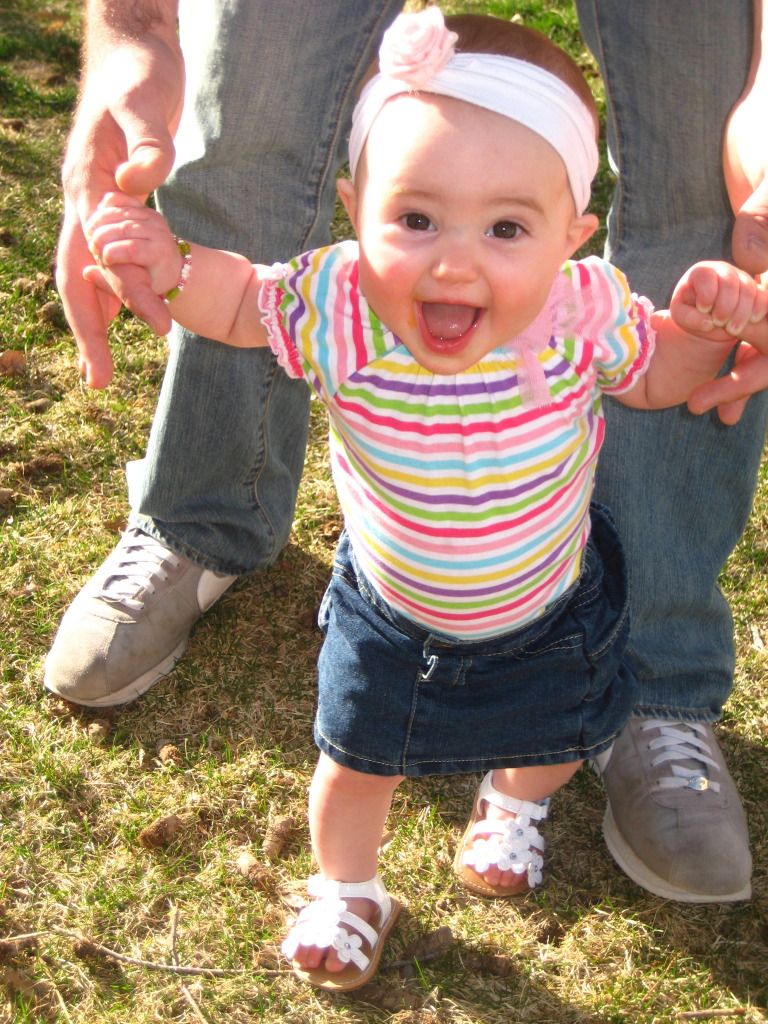 Hope your Easter was just has happy!