October is the month I gorge myself on all things pumpkin and apple. So much so that I don't usually eat anything apple or pumpkin related until the following fall- I'm guessing I'm not alone there. ;-)
Tonight we went to The Red Barn in Santaquin!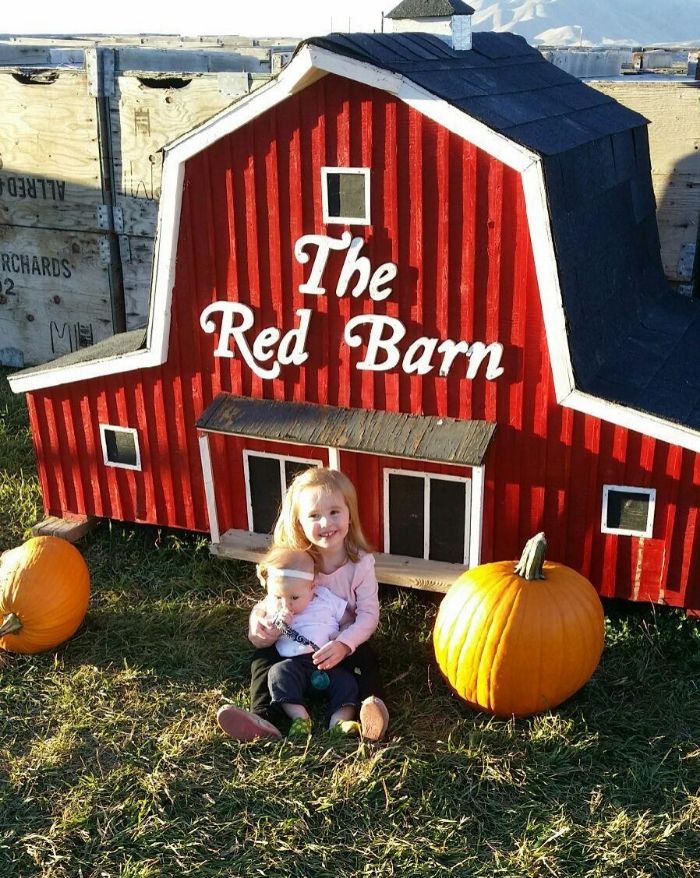 Santaquin is in the middle of like...nowhere. As we're driving to the barn looking around at all of the nothingness, I was making jokes that people in Santaquin probably drive into "town" to do things (town being Payson, another fairly small town 10 minutes north but with a Wal-mart). At that point James raised the very valid point, "Wait...you know this is just like the area where YOU grew up, right?"
Lake Butler is the Florida equivalent of Santaquin.
But now I've been spoiled by the conveniences of city living.
I mean...when you drive to Target 95% more than Wal-mart because Target is only 5 minutes away and Wal-mart is a whole 10...(plus it's Target, duh) - spoiled.
It's a cute little pumpkin patch with little activities for kids to do, like a big slide you use a potato sack to go down, an apple cannon, little tractor bike track- cheesy stuff like that.
We also LOVE their ice cream and apple related goodies. I'm already drooling over that apple butter that will most definitely be a part of tomorrow's breakfast.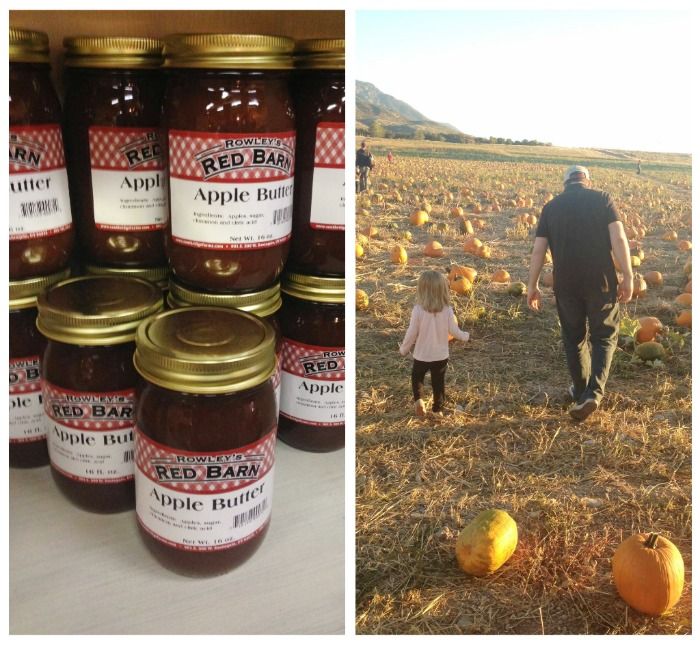 I'm glad we checked another (delicious) thing off of our fall bucket list! Do you have one of those? I feel like I have to jam it all in during October. It's a good time. Other things that must happen this month: homemade caramel apples, Hocus Pocus, carving pumpkins, and berry picking!
GAAAHHH I love the fall! And especially living in a place where there actually IS a fall- something that doesn't really happen in Florida. I know I hate on living in Utah (a lot), but this time of year is one of its redeeming qualities. To all of my Floridian friends, I wish I could box up this crisp air and cooler weather and mail it to you along with some hot apple cider and a pumpkin cookie.