I guess I can't call her little anymore...
I actually got married younger than she did (by a year), but looking at her now- from my wise, old age of 26- I think, "Holy COW you're just a BABY!...holy cow I was just a baby!"
Anyway, I've come to accept it. Though I won't lie, I'm having a hard time giving her up and sharing her with someone else.
But helping my mom plan Michaela's Florida reception was so fun. There is no doubt where I get my passion for planning parties and decorating from. We started scheming the night she told us they were engaged!
The reception didn't go quite as planned, but it was still a blast. And by 'quite as planned' I mean it was supposed to be primarily in my parent's beautiful backyard and then it monsooned. Poured rain. POURED. Just like their wedding day in Utah! Haha...you know what they say about rain on your wedding day...(and rain during the reception in another state? Maybe?)
Hand-painted letters by Connie Driggers.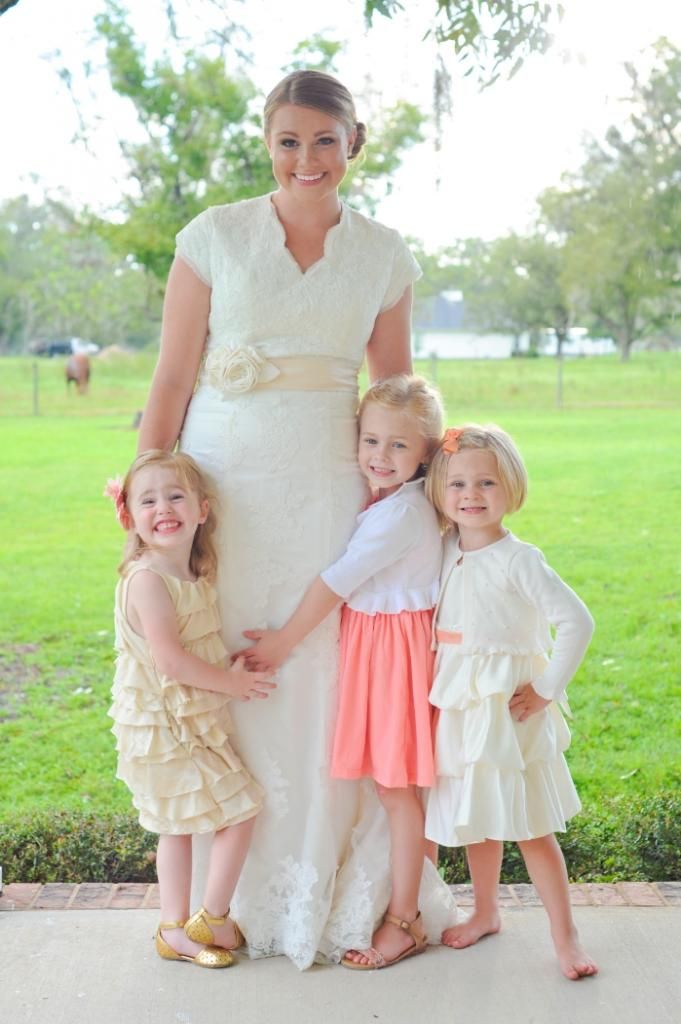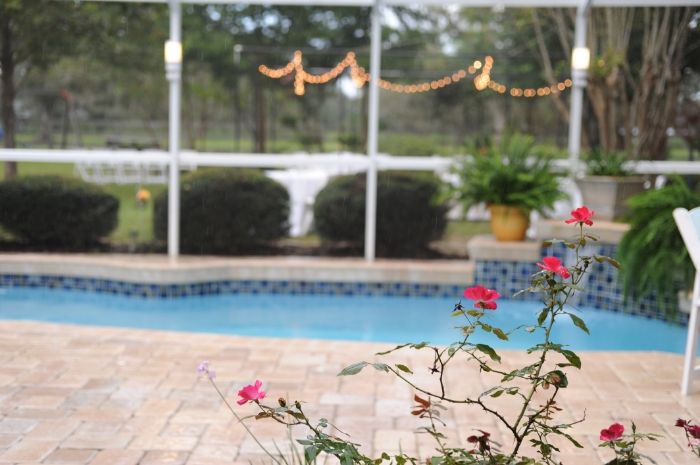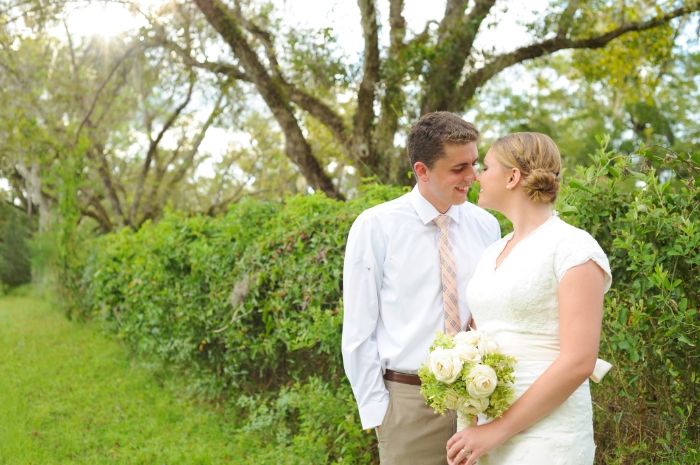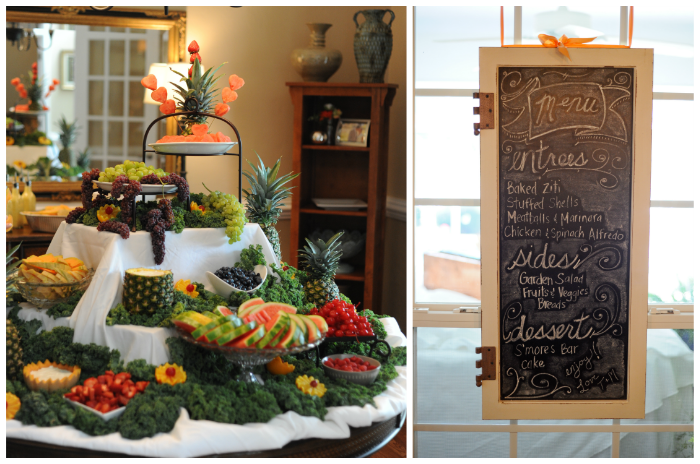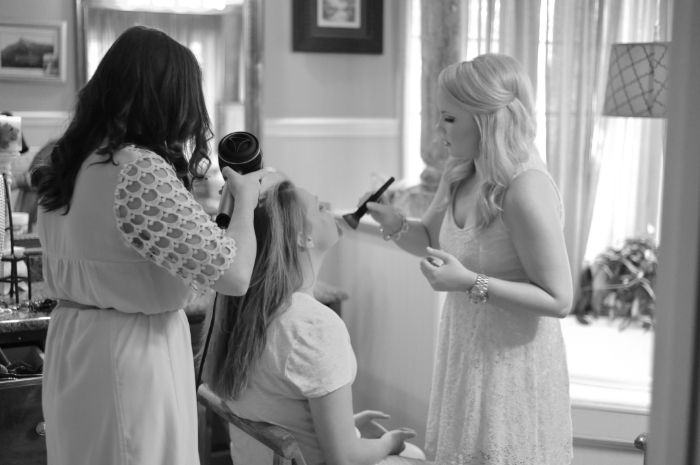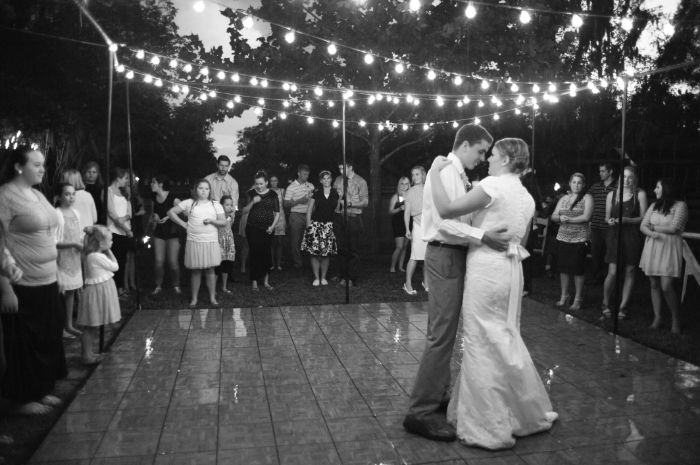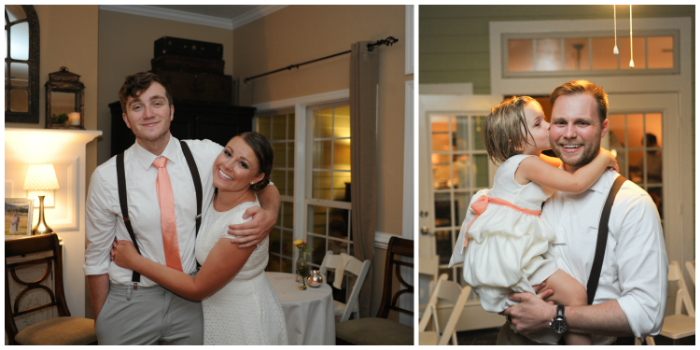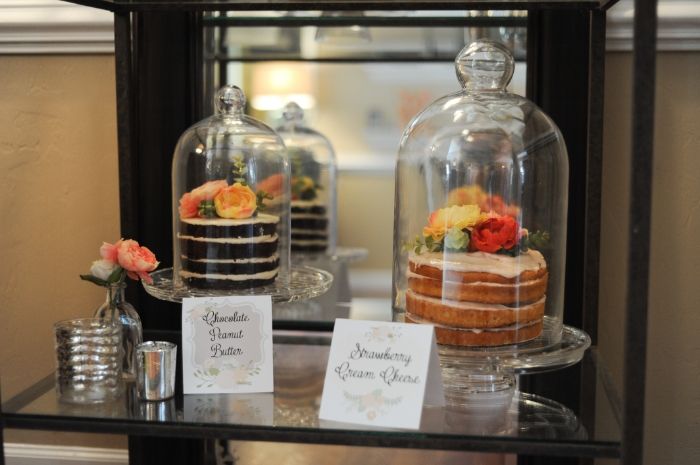 Mmmm....caaaaaake. One of my favorite details of the whole reception was the cake display. I most definitely tried each delicious flavor.
Thanks to Michelle Bell for making these scrumptious little things!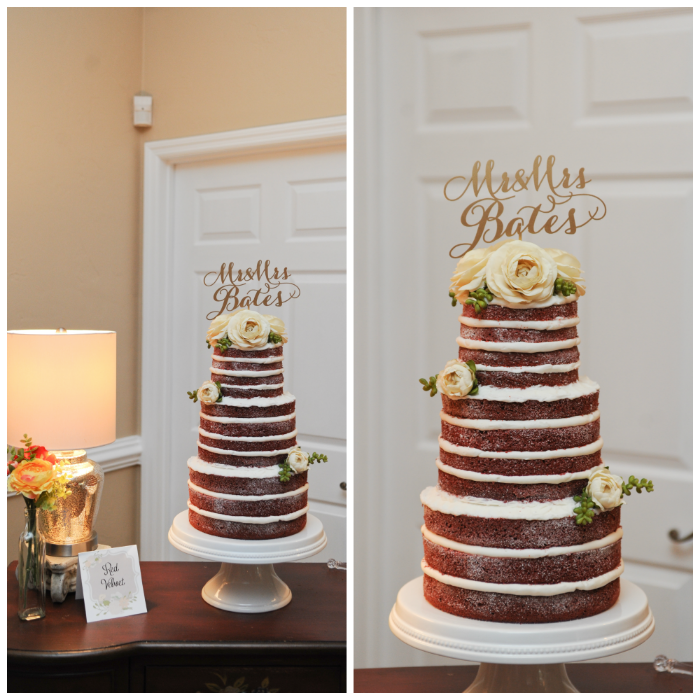 Kristy Peacock you truly outdid yourself with this wedding cake! Totally gorgeous and the BEST red velvet cake I have EVER had. Naked cakes are my new favorite thing. Fondant is gross anyway.
If you're in the North Florida area and want a beautiful (and ridiculously tasty) wedding cake, check out Kristy's facebook page for Posh Pastry.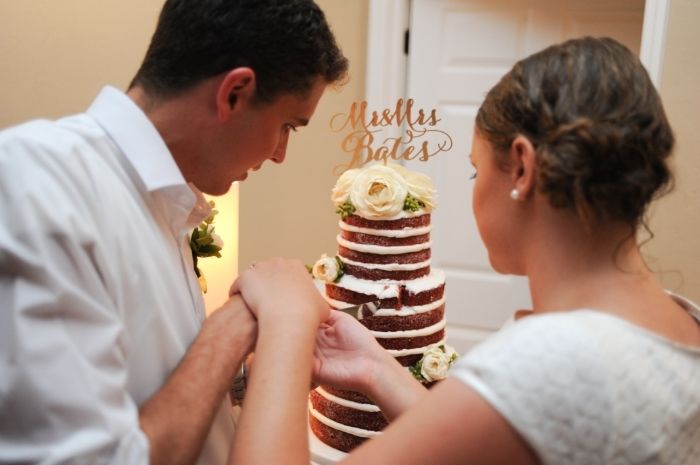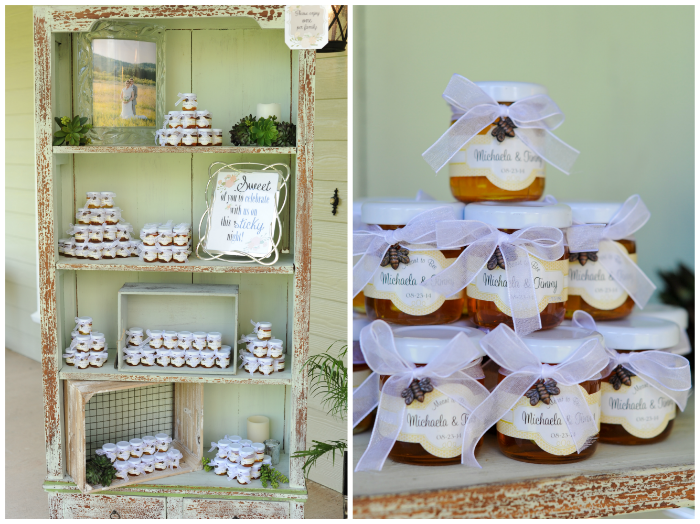 The favors display was fun to put together! Do you get the sign? (Cause it's really humid in Florida in August...get it? Get it?) ;-p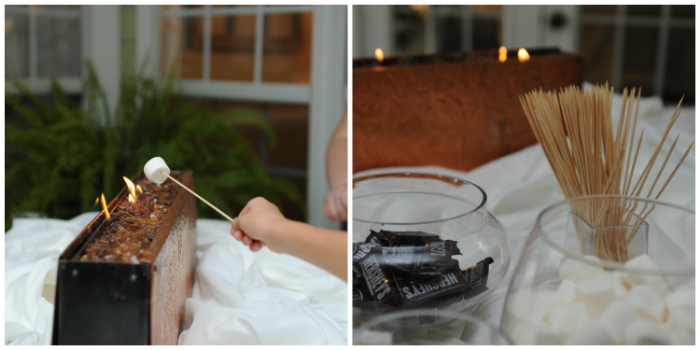 S'MORES BAR! Need I say more?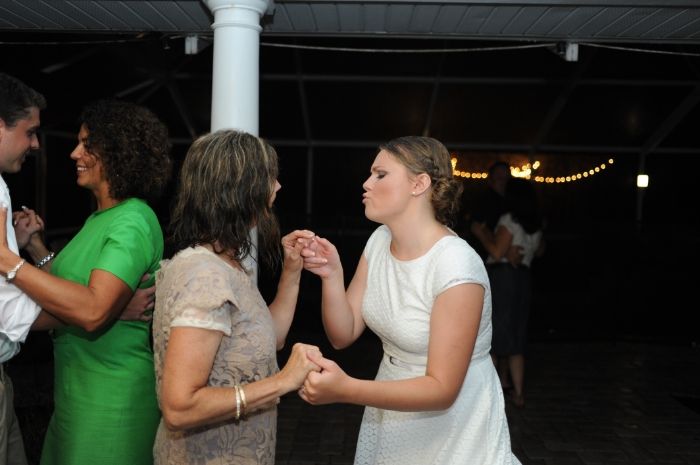 Michaela has mad dance moves.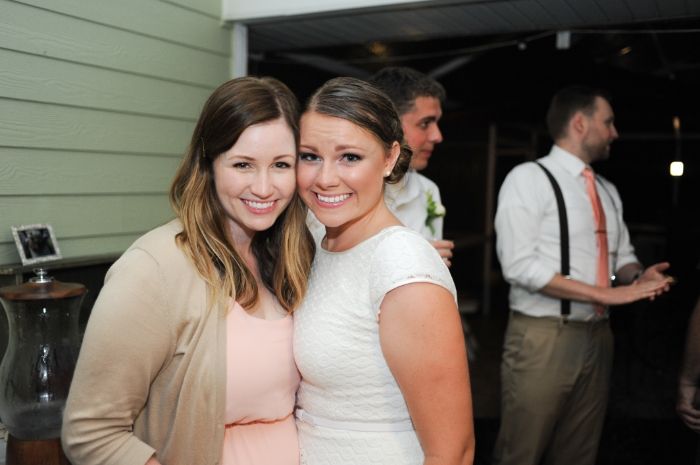 One of us tans well and the other just burns crispy...can you tell who is who? ;-)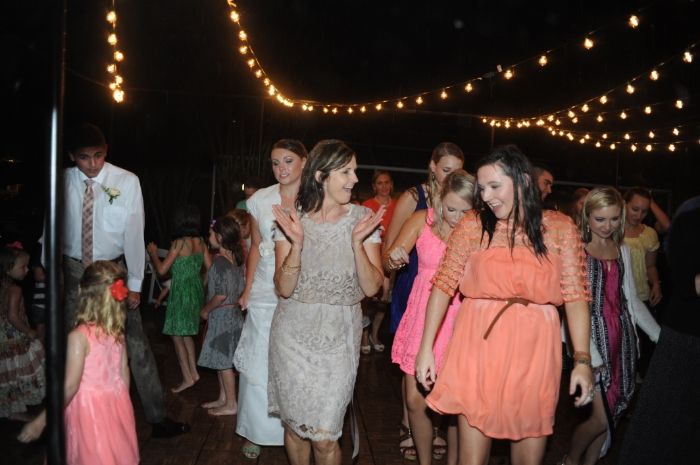 It was pouring at this point and these crazies still danced in the rain.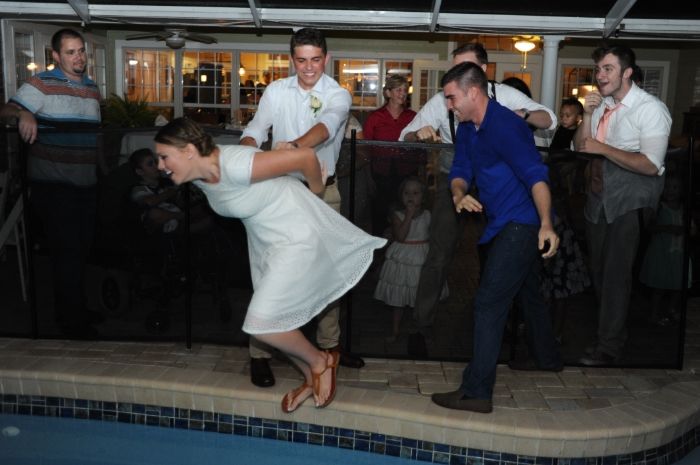 And at some point, since everyone was wet from dancing in the rain, Timmy (with the help of Josh) pushed Michaela into the pool. Did we not see this happening at some point in the evening? (hint: we did).


And then my Mom pushed Timmy into the pool.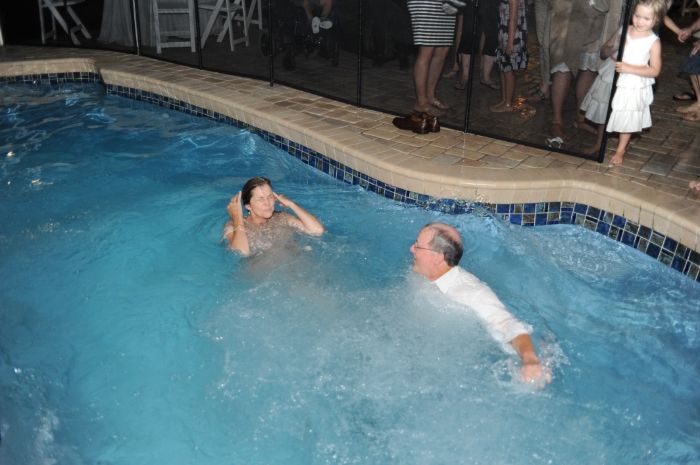 And then my Dad tackled my Mom into the pool.
And I stood very far away (as to not be next).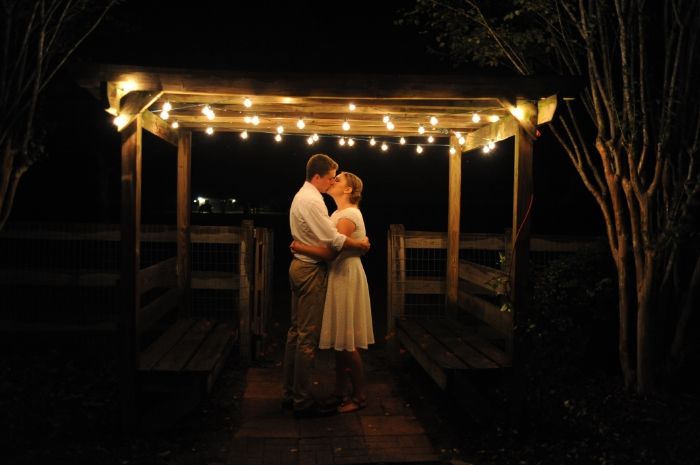 Although it was a very wet night, it was still a lot of fun!
Congratulations Mr. and Mrs. Bates!