I can't really say "Wow I can't believe I have a three year-old!!" because really I feel like she's been acting like she's 3 since she was like 18 months old, so I'm glad her age is finally catching up to her. :-p
Jillian had a fun little party with a few of her friends! I love watching her play and interact with other little kids- the things they say to each other are hilarious. If you're on the fence about procreating, I'd say that's in the top 5 of reasons you should- they say really hilarious things, most of the time totally unprompted.
When it came to picking a theme for the party, it was really a no brainer...the kid asks me for a popsicle every single morning as soon as she wakes up, so popsicles it was!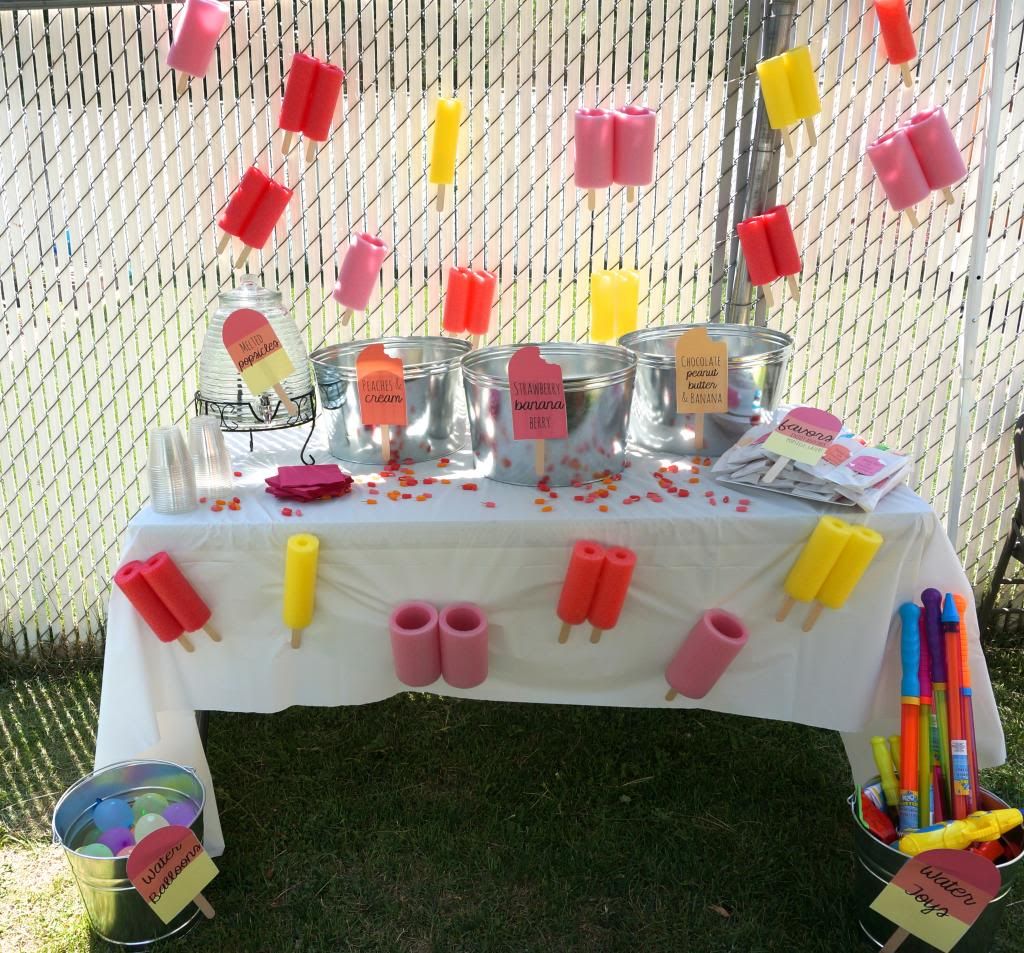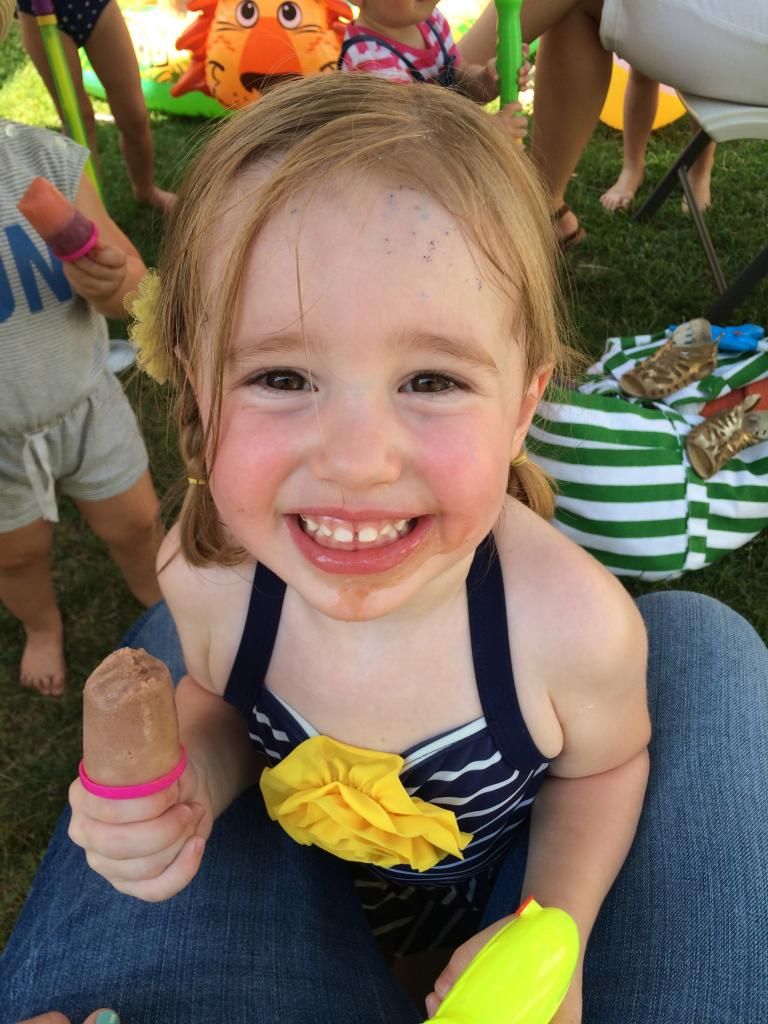 A dirty, sweaty face makes for one happy kid!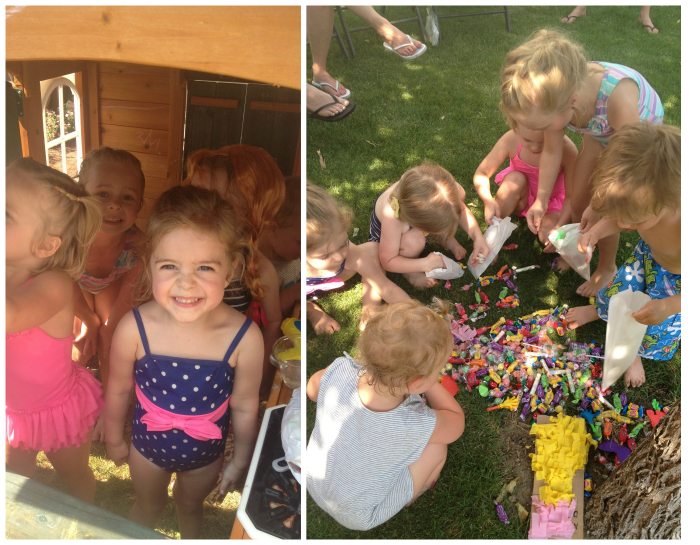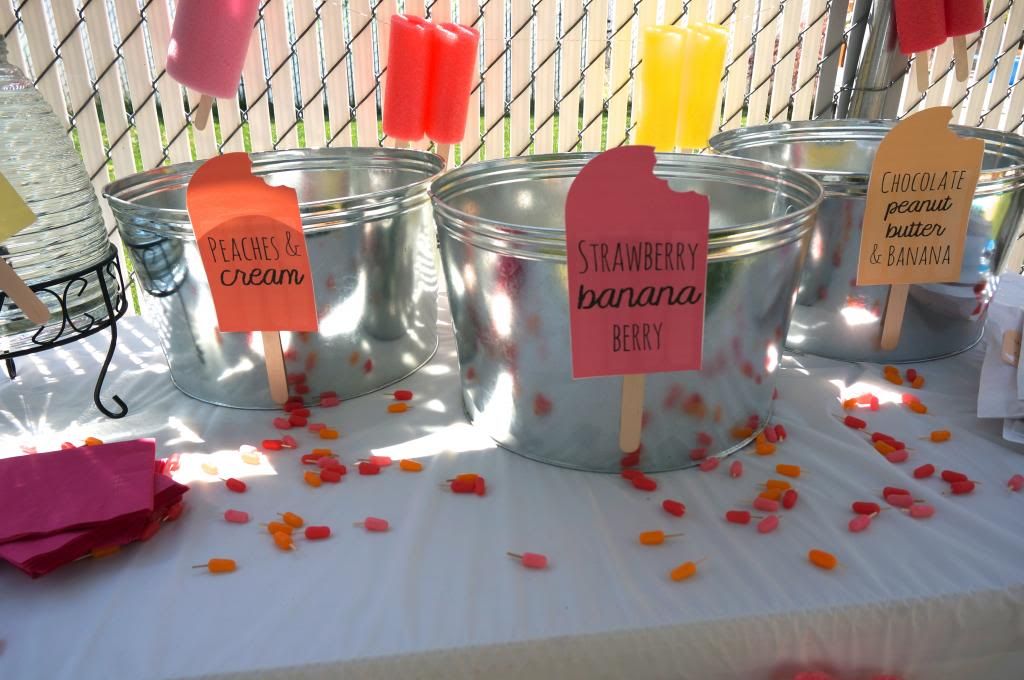 Thank goodness her cousin Milly was there to help the little kids bust open the pinata! And someone should have my mental state evaluated the next time I decide to make my own pinata...fringing ain't no joke. Why do NO party stores sell popsicle shaped pinatas?! I didn't think it'd be THAT far of a stretch. I was wrong.
Showing off some of her gifts! She is totally in love with her Anna wig...haha!
Happiest of birthdays Jillian! You bring so much light to our family and I love your sweet, shy little personality! Don't grow up TOO fast, k?